Why Honors?
The Honors College focuses on a four-pillar approach that is city-based and service-oriented. We enrich the academic experience by showing how to make an impact in a global world. Honors students have opportunities to dive deeper into their studies thanks to smaller class sizes with faculty members who are doing research within their respective fields. Students take part in groundbreaking research and present their findings at conferences in addition to getting published in academic journals. The Honors College prepares students to advance to graduate school or their chosen career field by giving them the answer to "What else did you do?" 
Community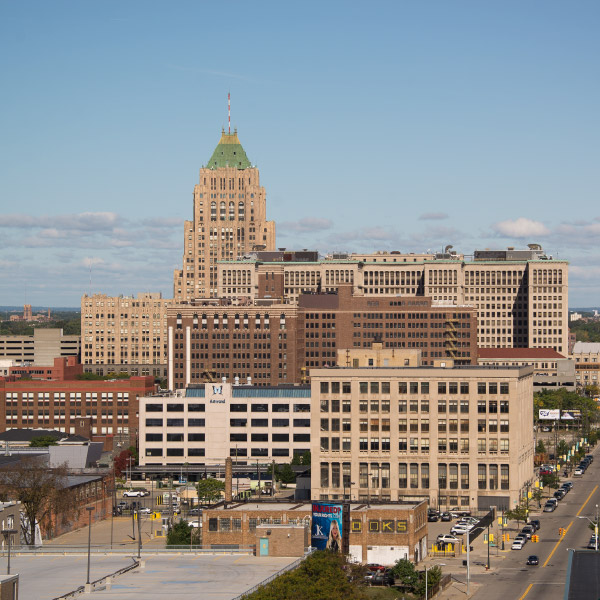 All Honors students will have full access to Detroit — a city of rich history, culture and diversity — to make you a well-rounded individual and professional. 
First-year students are immersed in history, challenges and possibilities of Detroit through the signature courses HON 1000 (The City) and Honors PS 1010 (Citizenship. You'll also study the U.S. political system, applying what you've learned in the class to examine solutions to local problems. A Cultural Passport takes students out of the classroom and into the community to gain firsthand knowledge of Detroit and its culture, including trips to Eastern Market, Redford Theatre, Michigan Opera Theatre and Detroit Institute of Arts.
Transfer and current Wayne State students become part of the broader Honors community and have the opportunity to complete Honors in their academic major.
Volunteering ... was important to me because I was able to work with young, underprivileged children. I helped teach them about recycling and it was amazing to see how much they loved to learn. Rami Youssef
Service
Honors students take knowledge gained in class and apply it directly to a real-world setting. Service-learning reflects the four Honors pillars:
Community: You will work with a clearly identified community partner, such as a church, nonprofit organization or school.
Service: You will complete 25 hours of service.
Research: You will be led by faculty in areas relevant to the academic content of the associated class, using a reflective component such as a journal or creative project.
Career: The three-credit class applies towards university degree requirements and Honors credits as well as connecting students to the surrounding community.
Research shows that students who engage in service-learning are 15 percent more likely to stay in college, more likely to have a higher GPA and 12 percent more likely to graduate from college on time.
Best of all, you're not simply learning about community issues, you're using practical application to help address the issues most important to you.
Research
Undergraduate research is a vital and transformative experience. Research takes you outside the traditional classroom setting, puts you under the mentorship of professional and accomplished faculty, allows you to apply what you've learned in the classroom, teaches you how to present your research findings at conferences, and gives you the opportunity to seek publication.    
As a student at a Research I institution, you can work in world-class labs and hospitals, with nonprofits in areas such as education and public health, or on business innovation through TechTown Detroit. Your projects could take you from studying urban farming initiatives in local neighborhoods to collecting water samples in the Arctic Sea aboard a U.S. Coast Guard research vessel. There are endless possibilities to make a local and global impact through Research@Honors and the Undergraduate Research Opportunities Program.
Career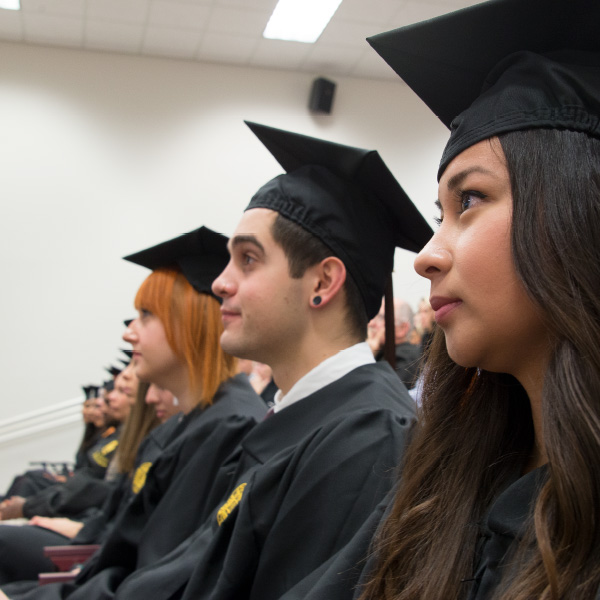 (Being in the Honors College) has afforded me the chance to gain a better understanding of urban Emergency Medicine, and it has definitely shaped the way that I view the city.

Connor Tukel
Everything to this point has prepared you to earn your undergraduate degree and seek success in the workforce or through continued education. You have been active in your chosen field; now it is time to put a capstone on your Honors career through a senior thesis. This can be an independent research project, essay or creative project with a full-time faculty member. The Honors thesis serves as a launching pad into graduate programs or professional careers.
You will have the opportunity to hear from student panels, professionals in the field, and professors and deans from across campus, who will give you a glimpse into the future of your chosen profession. Through the Honors College, you will have access to and support from alumni and friends who are actively involved in mentoring students and helping them soar.