Advising
Whether it's the first time you've stepped onto campus or a month before graduation, you are encouraged to meet with an Honors academic advisor. An advisor can share information about getting involved in the College, earning Honors credit, scheduling classes, getting referred to campus resources, and graduating with University or Departmental Honors.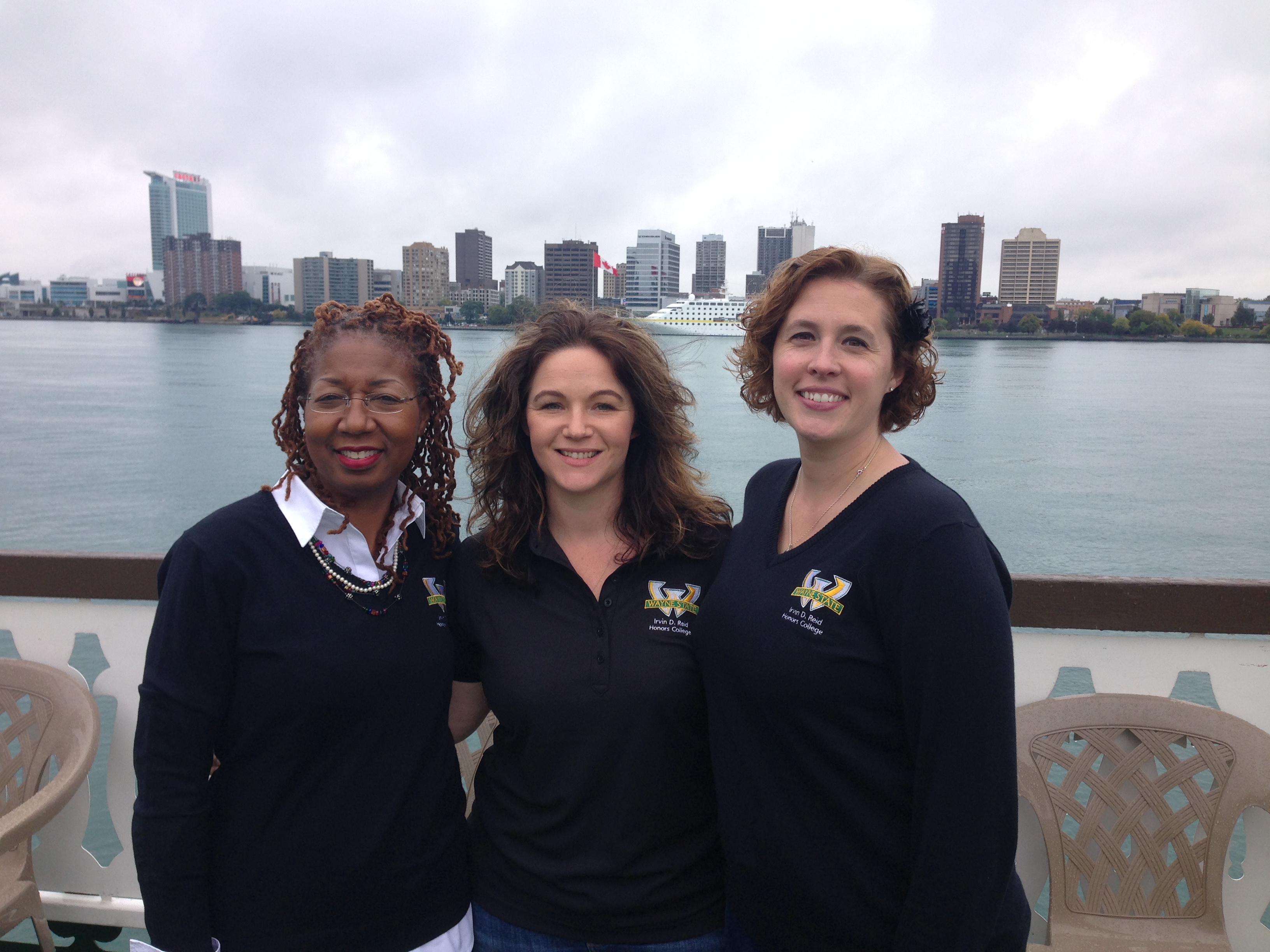 To contact a member of the advising staff, please call 313-577-3030 or write to honors@wayne.edu. Please allow a 24-hour response time when sending email.
We look forward to helping you!
Open advising hours
Advising will be held virtually utilizing Microsoft Teams.  In order to access the platform for our open advising in Microsoft Teams, please follow the steps.
Fall 2021 Academic Advising will continue to be virtual via Microsoft Teams. This will take place Mondays and Thursdays from 9a – 12 and 1 – 3:30pm. Advisors are happy to meet via chat, audio, or video in that platform. Students who are unable to meet during those times may email honors@wayne.edu to make other arrangements. 
Any changes or updates to open advising will be posted on this webpage as well the Honors Canvas site.
Why should I see my advisor?
Honors advisors assist with and answer questions about a range of topics, including:
How to join the Honors College
Earning Honors credit, either by the Honors option or through Honors sections
Honors 3000 (Field Learning), Honors 42xx (Honors Seminar) and Honors 4998 (Honors Thesis) courses
Honors credit audits
Honors private scholarships
Graduating with Honors
If you have any questions about your merit scholarship, please ask the Financial Aid office. 
Advisor responsibilities
The advisor's role is an active rather than passive one, and the process of advising requires that the following objectives be met:
Meet with students to plan for the coming semester (or summer) and to review or revise long-range academic program schedules,
Assist students in planning a program consistent with their abilities and interests,
Interpret and provide rationale for institutional policies, procedures and requirements,
Inform students about and, if necessary, refer them to other institutional resources when academic, attitudinal, attendance or other personal problems require intervention by other professionals,
Proactively contact and be available for student advisees on a regular basis. 
Student responsibilities
The student is an equal partner in the advising process. As an advisee, you are ultimately responsible for your educational choices and decisions. You are expected to:
Come prepared to your advising session with a planned worksheet for the upcoming semester and audit worksheets from any previous meetings,
Become knowledgeable about and adhere to institutional policies, procedures and requirements,
Read your WSU email and other important communications from the Honors College and your advisor,
Accept final responsibility for all decisions made and for your graduation requirements.
Thank an Advisor
Have an amazing advisor experience that you'd like to brag about? Tell us about it and let your advisor know how much you appreciate them!