Zainab Altarjoman Psychology, 2019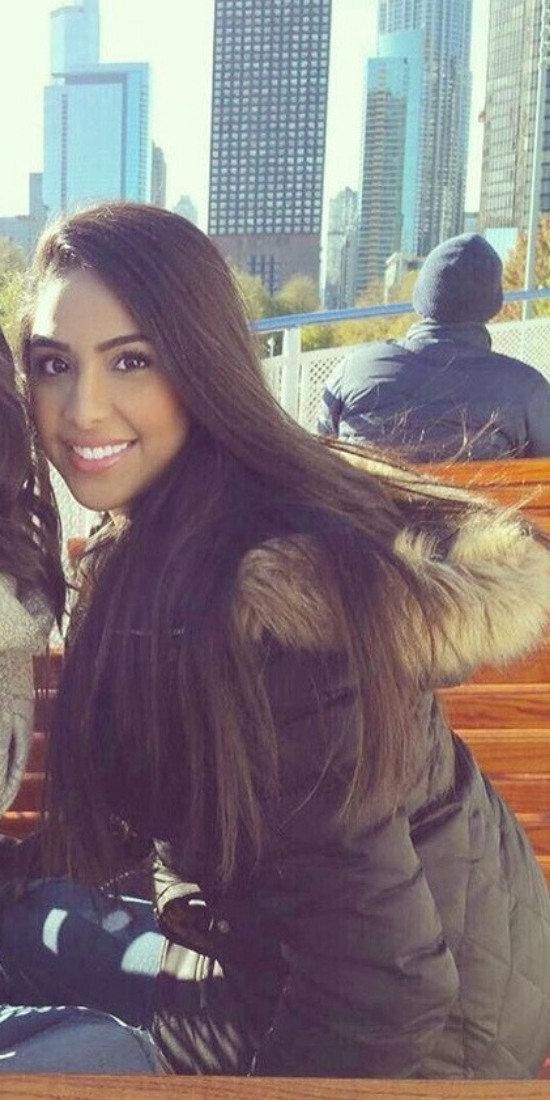 Your name, major and prospective year of graduation
Zainab Altarjoman, Psychology, 2019
What are you involved in that you would like featured in Honors publications/website?
Detroit Fellows Tutoring Program, how helping a simple child read can transform their life.
How has Honors prepared you for your accomplishments?
Honors has allowed me to go out into the real world and deal with real people. As incoming freshman, we were required to attend several public events that were out of my natural comfort zone. In doing so, I learned that I had a deep liking for live plays and for speaking to different types of people. It has built my confidence in approaching new people.
What makes Honors at WSU unique?
Honors at WSU is unique because it encompasses such a wide range of classes and activities. Who would have known that a required class about the city of Detroit would make me more outgoing and allow me to feel more comfortable when going downtown all because I had learned its history. Honors opens doors for students in being able to go through experiences that will prepare you for the real world. Also, the small class sizes of the Honors discussion sections have allowed me to become closer to so many students and professors because we are able to have that one-on-one contact with them.
What's your most memorable experience in Honors?
My most memorable experience in Honors was being able to interact with the students at Roberto Clemente Academy during the Detroit Fellows Tutoring Project. My experience as a tutor was an enlightening one. I surely came out of this experience with a different outlook on education, children interaction and learning in general. I highly recommend this course to all Honors College students.
How has your perception of Detroit changed since attending WSU?
My entire outlook of the city of Detroit has changed since attending WSU. At first, just like any parents, mine did not want me to go here because they were concerned for my safety due to being in the middle of Detroit. However, because I was an Honors student, I was required to take a course about the city of Detroit and since that day, I have never been more thankful for attending WSU. The city is no where near the perception that everyone has of it. It is so much safer because of the WSU police. The city offers so many different activities to be involved in, new food to try, and simply, just a small area, such as Campus Martius, where everyone can go and meet new people. In attending WSU, I have seen a diverse amount of people who attend the university and it makes it just that much better. I have made so many new friends with so many people of different backgrounds and cultures from this city, and being exposed to this will most definitely help me in my future endeavors of becoming a doctor, as I will come across so many different types of patients, and now I can relate to most of them based on all of the people I have met here at WSU.
Tell us about your experience with an internship, service or a research project.
I am currently in the Honors Detroit Fellows Tutoring program and my heart is just filled with warmth every single time I go to the elementary and teach my students. Witnessing a child sound out letters and formulate an entire word on his own after listening to the tips I can offer him/her has been amazing. I get to work privately with students and give them that extra push that will allow them to be more confident in the classroom around their peers. Some of these students have been neglected when it comes to attending school due to their home situations but watching them come in with a huge grin on their face, excited to learn some letters is unmatchable. If it wasn't for the wonderful opportunity that the Honors program offers, I would have never been able to give back to these students in need.