Sarosh Irani, Public Health & Public Affairs, 2020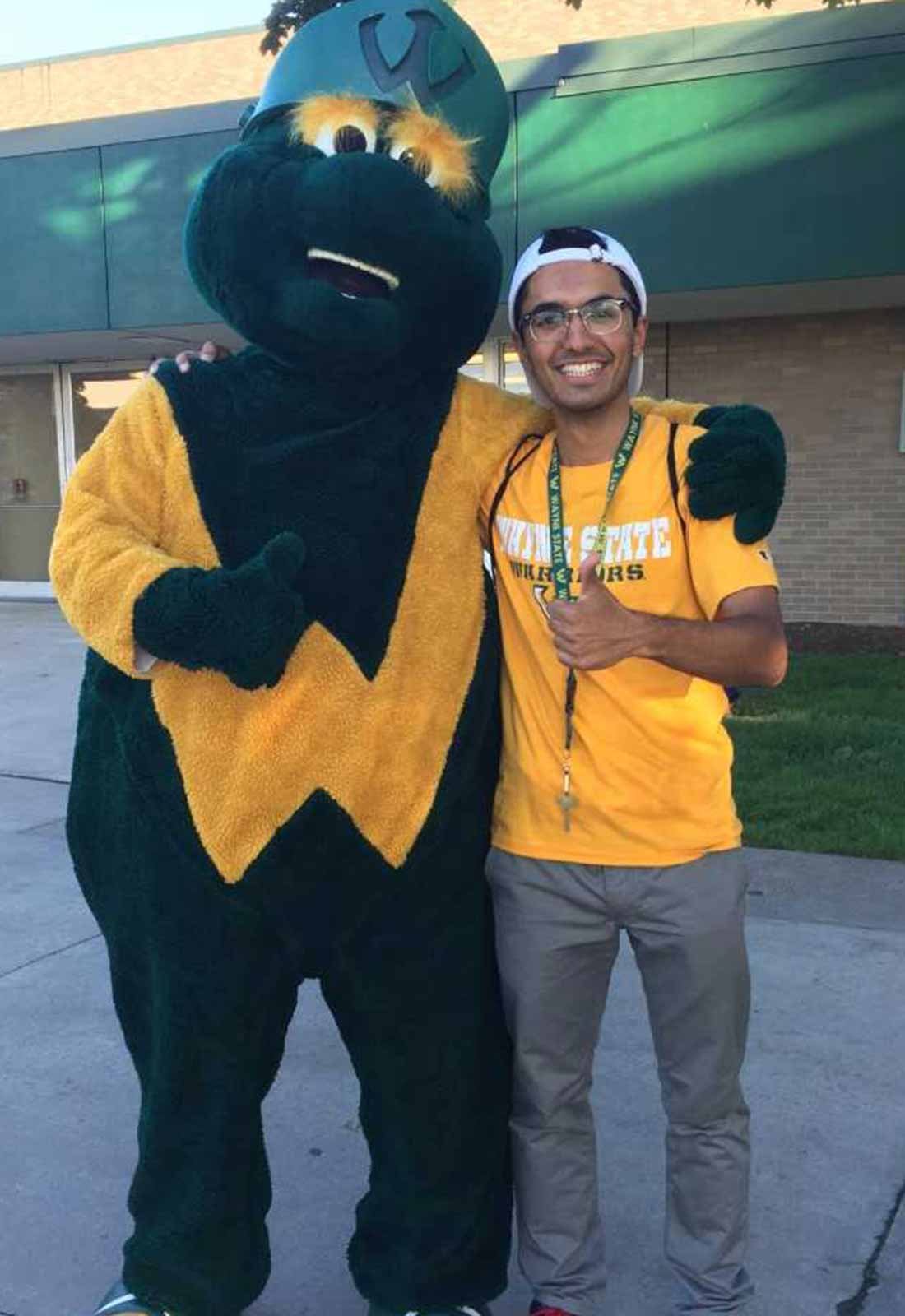 Your name, major and prospective year of graduation
Sarosh Irani, Public Health & Public Affairs, 2020
What are you involved in at Wayne State?
Neighborhood Ambassador for MoGo Detroit, Volunteer at DMC, Bulletin Editor for WSU Circle K International
How has Honors prepared you for your accomplishments? Remember the four pillars: community, service, research and career.
Honors has helped me diversify my interests and really pursue my goals as a Warrior. It's taught me more about the City of Detroit and motivated me to help its people through service. I've volunteered at soup kitchens and hospitals, at children's centers and at homeless shelters. These experiences have helped shape my choices while in college and have helped reaffirm my career path.
How has your major shaped your career path?
I've always been interested in a career in medicine. However, I've recently developed an interest in healthcare policy in the U.S. as well as in how the built environment can affect the health of a population. Especially in Detroit, our car-centric society and our lack of nutritious produce options harm many residents; there's a reason we have one of the lowest life expectancies in the country. Once I took up my double major of Public Health and Public Affairs, I learned even more about the topics I was interested in. Although I still want to become a doctor, I believe my education will help me be more cognizant of the issues facing the patient population in Detroit.
What class or professor has shaped you the most and how?
Honors 1000 and PS 1010 definitely shaped my freshman year and hopefully the rest of my years here at Wayne State. Dr. Moran really engaged the class in important and thought-provoking discussions, which helped us understand the material better. He also pushed us to do our personal best in the class and in whatever we do.
Tell us about your experience with an internship, service or a research project.
As a freshman, I was lucky enough to be chosen as a Neighborhood Ambassador for MoGo, Detroit's first public bike share system. Through this position, I held various events on and off campus which promoted the service as a fun and flexible way to travel and see Detroit. I also could interact with residents of Detroit on a daily basis and listen to their comments and their suggestions.