Kavya Davuluri Psychology, 2019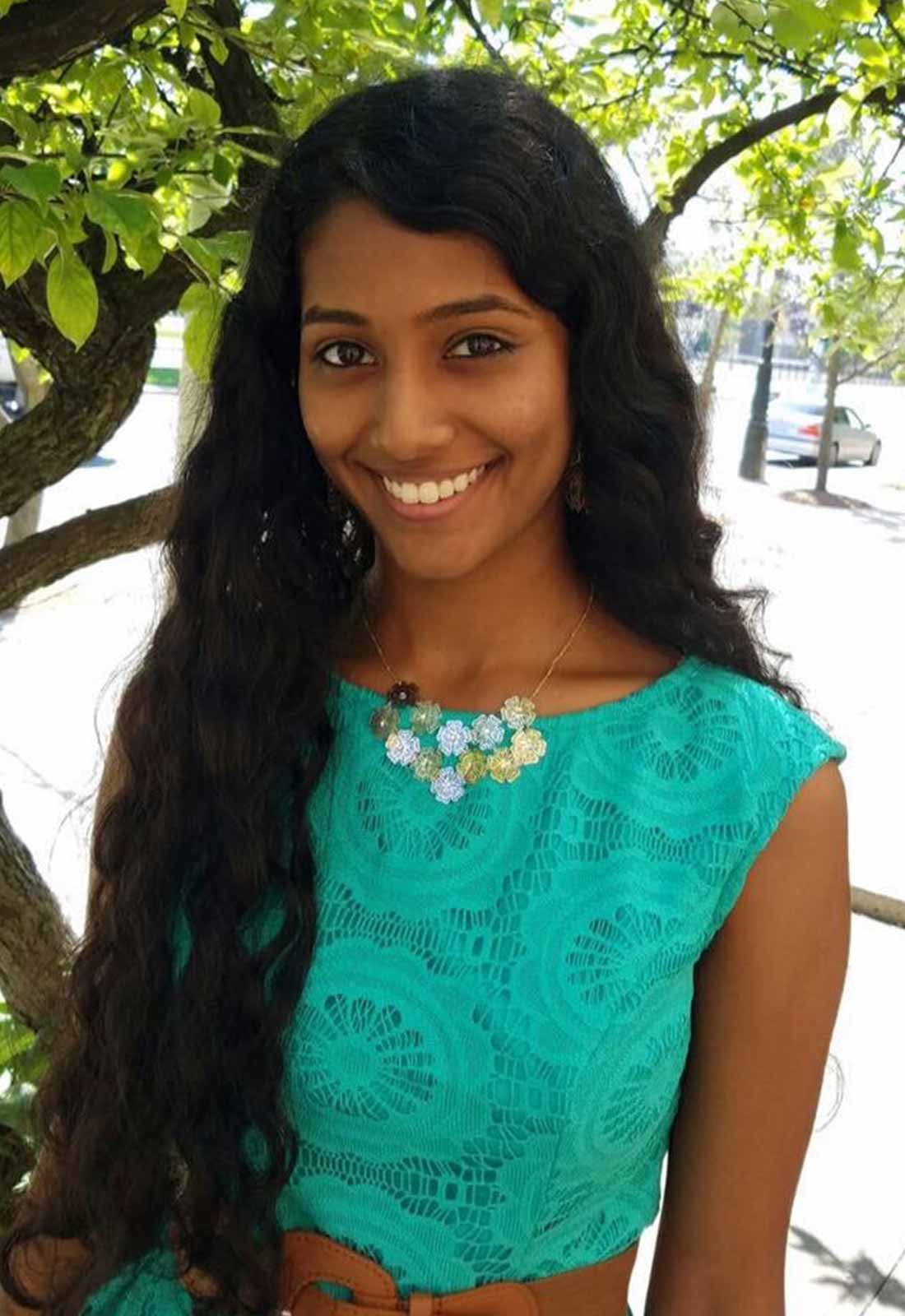 Your name, major and prospective year of graduation
Kavya Davuluri; Psychology; 2019
What are you involved in at Wayne State?
I founded OptimizeWayne: a student-run, university funded organization that empowers students to apply their education and their passions to make their ideas for positive social impact become reality. Through our annual Social Innovation Challenge, we provide students with workshops, mentors, resources, and everything they need to make impact happen. Ultimately, we award them with at least $1,000 in funding for their organization, business, nonprofit, or any other type of venture.
How has Honors prepared you for your accomplishments? Remember the four pillars: community, service, research and career.
Without Honors, I don't believe that I would have the determination or support that I have used to push forth with my engagements around campus and Detroit. Thanks to the aspect of community and service, I have been able to give back and have even empowered others to play a role in revitalizing our city, all while creating a community of innovators and mentors.
What's your most memorable experience in Honors?
It's a series of experiences, each lasting a moment actually. As I go about my tasks for OptimizeWayne, which entails meeting with faculty or administration or entrepreneurs, many ask the same question, "Are you an Honors student?" And the answer is, of course, yes. These moments are filled with a sense of pride because they gather all my hard work, achievements, and abilities and bundle them together in a way that is representative of an Honors student. Having that question asked not only makes me proud of myself, but makes me appreciate what the Irvin D. Reid Honors College is. A group of likeminded, driven, passionate individuals who rise up on the pillars that Honors rests upon.
What class or professor has shaped you the most and how?
Ironically, it was the class that I probably spoke the least in. I was too busy absorbing everything going on! It was Medical Ethics with Professor Corvino. It was my first philosophy class and I was utterly blown away by how my own perspectives, grounded in what I thought were unshakable values, weren't all that defendable. I began to realize that I have to form my own ideas and act in ways that I agree with, regardless of what the common view may be.
How has your perception of Detroit changed since attending WSU?
Thanks to the HON 1000 course, I was thrusted into a city that I'd feared for no reason. Since then, I've come to love Detroit and currently take every chance I get to explore new places, try different cuisines, and meet diverse people and hear their stories. Additionally, working with OptimizeWayne has allowed me to understand the city's problems and not shrink from them, but to aspire to change them.