Elyssa Mathy Bachelor of Arts with a dual major in Theatre and Psychology, 2019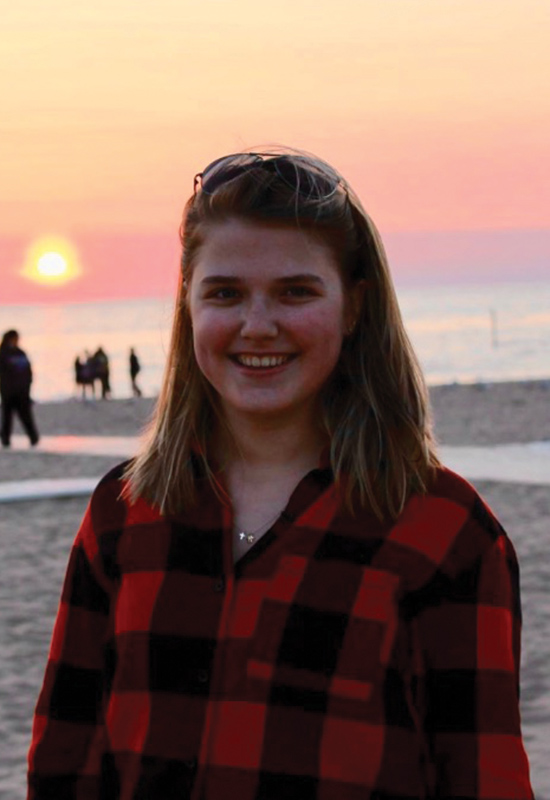 Your name, major and perspective year of graduation
My name is Elyssa Mathy I am a dual majoring with the Bachelor of Arts in Theatre and Psychology. I plan to graduate in 2019.
What are you involved in?
I am involved in the theatre program at Wayne State, this past year I assistant stage managed one of the plays in The Heck Rabi show.
How has Honors prepared you for your accomplishments? Remember the four pillars: community, service, research and career.
The Honors program has really encouraged me to focus on building communities. I was able to obtain a position last year as the peer mentor for the CFPCA's living learning community. There I helped to build a safe and fun community for CFPCA students. Without honors encouraging the engagement of communities I may not have had as many qualifications for that job.
How has your major shaped your career path?
My career path has actually shaped my major. Originally, when I came to Wayne State I wanted to be a director so I was only studying theatre. However this past year I realized that I wanted to help people with learning disabilities through drama therapy. To do this, last semester I added Psychology as another degree of mine. This will allow me to go on and get a masters in Drama therapy to start my own theatre company with the aim of helping those with learning disabilities.
What class or professor has shaped you the most and how?
My service learning class this past fall for honors helped me grow a lot this year. It was the theatre in education class where we studied aspects of children's theatre in order to create our own production that was going to be shown at a school at the end of the semester. This class taught me how people create literature and theatre for children, which will help me when I start with my Drama therapy. This class also showed me the joy theatre can bring to children even if its just for 20 minutes. I was really encouraged after this class to add psychology to my degree in order to pursue my career goals.
How has your perception of Detroit changed since attending WSU?
My perception of Detroit has changed a lot since attending Wayne. I come from the West side of the state so the only time I had ever come to Detroit before was for sporting events or concerts. My family and friends were originally very anxious for me to go to school in Detroit because of its negative connotations. However, after the first couple of visits to Wayne our perceptions changed. It is a very safe school that I feel very comfortable living at. I have met some amazing people here. I have also gained a wider perception of the world because the West side of Michigan is very different politically and culturally to the East side. I am so glad that I have the opportunity to live in two very different, but amazing worlds.