Connor Tukel MedStart - Near Eastern Languages with a Concentration in Hebrew (Pre-Med), 2019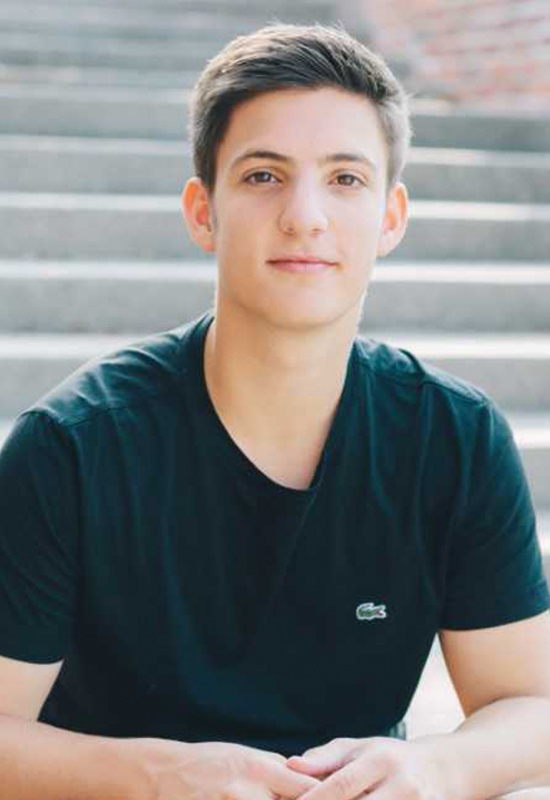 Your name, major and year of graduation
Connor Tukel, MedStart - Near Eastern Languages with a Concentration in Hebrew (Pre-Med), 2019
What are you involved in at Wayne State?
I volunteer as a Conversation Partner through WSU's English Language Institute. I assist a Wayne State foreign exchange student in mastering the English language and assimilating to American culture and customs through weekly, structured conversations.
How has Honors prepared you for your accomplishments?
Honors has prepared me for this work by giving me a unique perspective into the eclectic community around me. My time spent in lecture and in discussion compelled me to meaningfully explore the unique backgrounds and cultures of my collegiate peers, which, for me, fostered a great deal of personal growth.
What makes Honors at WSU unique?
Honors at Wayne State is unique because of the environment in which the school resides. Living and learning in a socioeconomically diverse, urban setting like Detroit provides for a one-of-a-kind collegiate experience, the likes of which are unmatched by any other institution in the nation. We are not sheltered and we are not allowed to stay within our comfort zones; rather, our professors encourage us to seek out new people and new endeavors in order to develop a comprehensive education that encompasses both academic and social disciplines.
What class or professor has shaped you the most and how?
My Honors 1000 class completely changed the way that I view the City of Detroit. This course not only gave me unparalleled insights into the vastly significant historical events and individuals that collectively made Detroit into what it is today, but it also gave me the chance to introspectively decide upon my role within the local community, namely its revitalization.
Tell us about your experience with an internship, service or a research project.
Volunteering in the Emergency Room at a local Hospital has been an incredibly powerful experience. Taking part in this Pre-Medical, service-learning program has granted me unprecedented firsthand access to one of the city's most active ERs. I spend my time interacting with and ensuring the comfort of patients, who each have remarkable stories to tell, as well as assisting in daily operations, such as preparing gurneys and managing various types of equipment. I am also allowed to observe renowned physicians as they perform myriad lifesaving procedures. All in all, this opportunity has afforded me the chance to gain a better understanding of urban Emergency Medicine, and it has definitely shaped the way that I view the city.
Warriors in Action
Global studies major and Honors student hopes to help Detroit with technology